Hot water treatment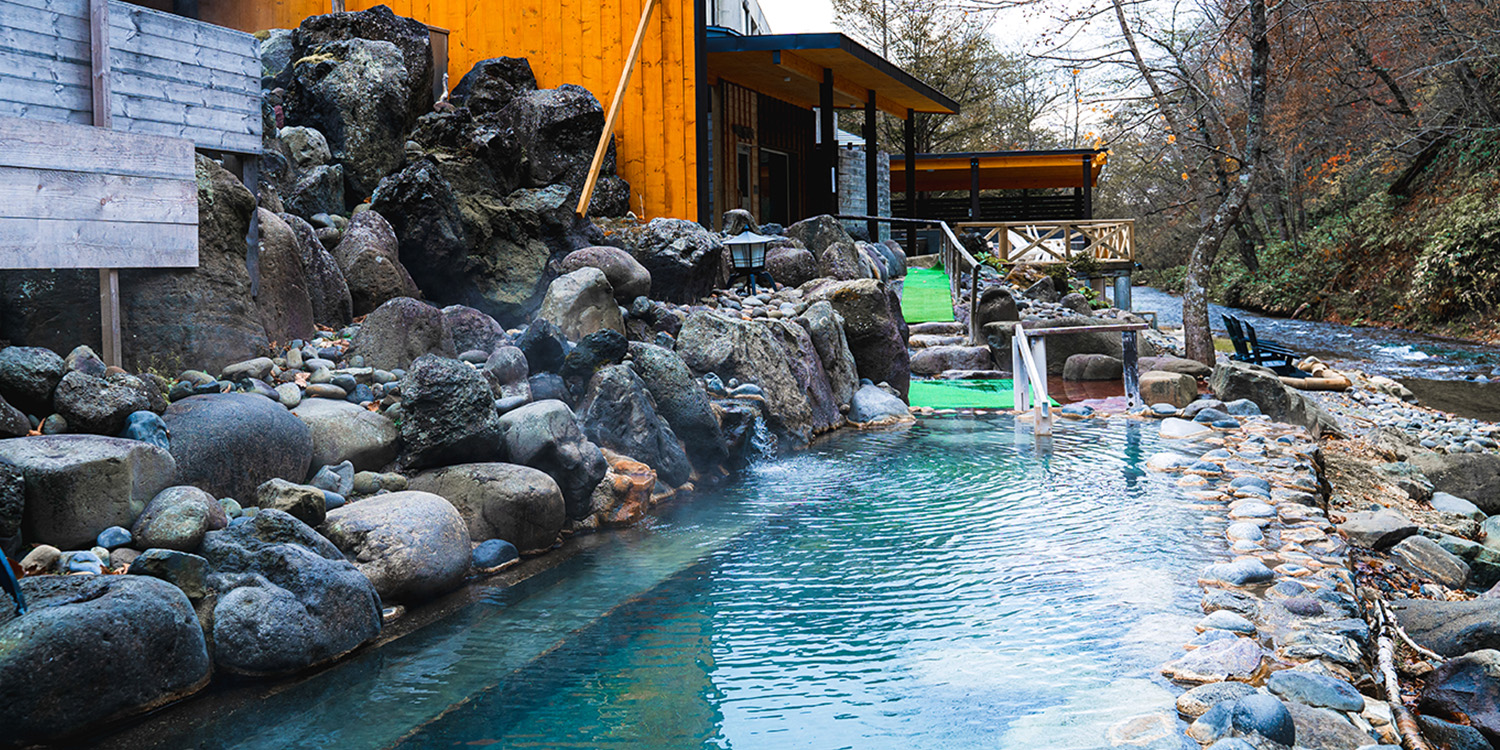 Mixed bath large outdoor bath
Because there is almost no separation from the river, a spacious rock-made outdoor bath,
Please enjoy the flow of river dynamically aside.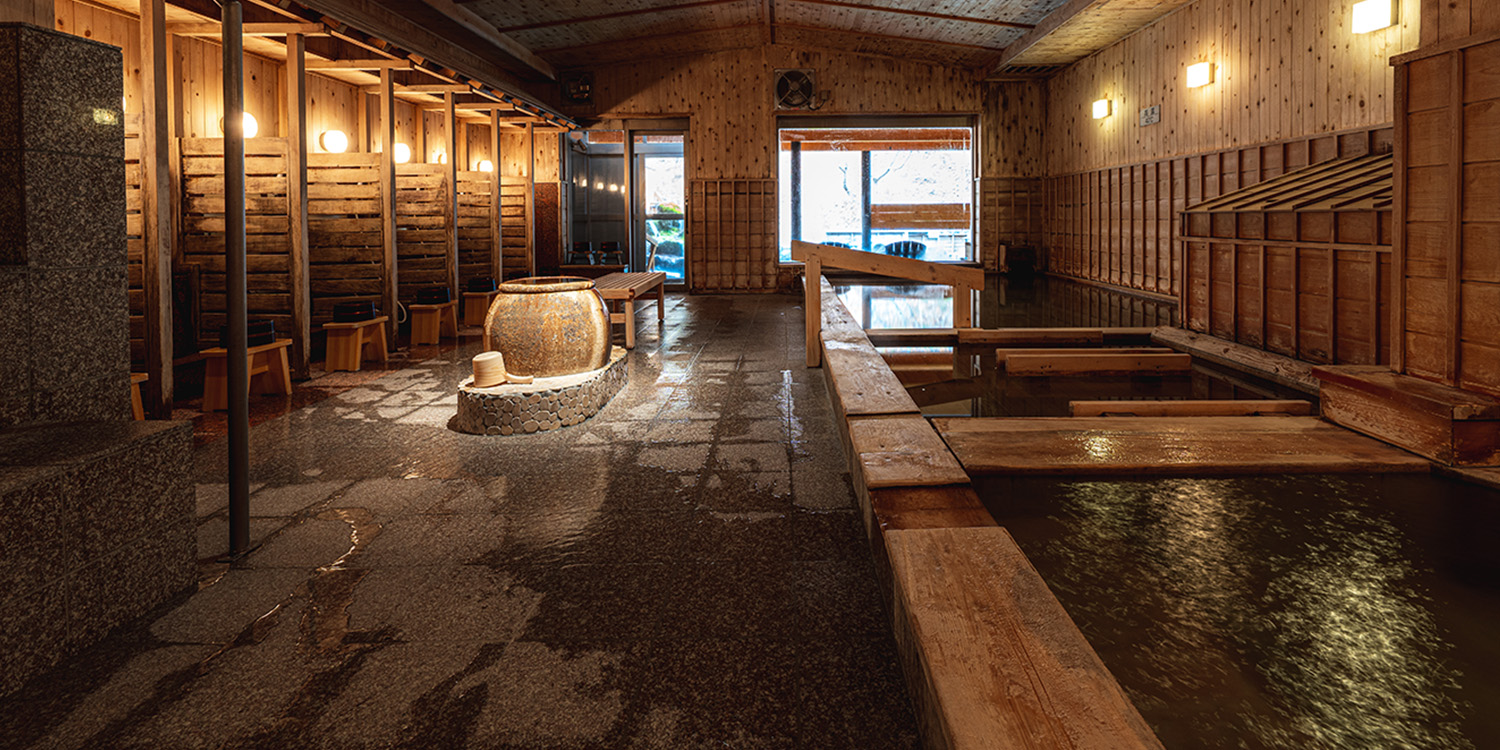 Women's bath
Outdoor bath rock bath made of rocks naturally stacked
Please enjoy it while listening to the sermons of the mountain Seseragi and the song of wild birds.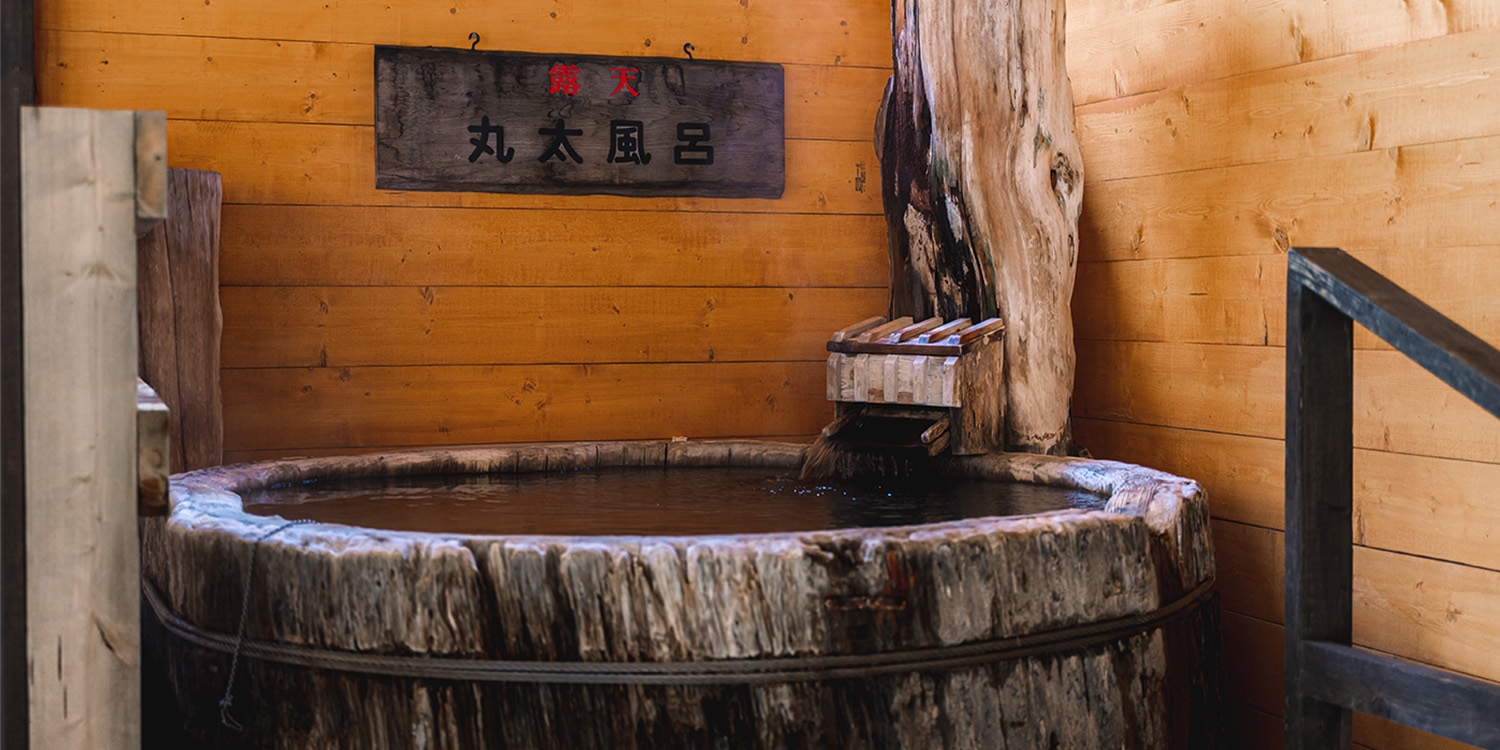 Men's bath
It is a special custom log bath that cut out Canadian sprue of hundreds of years old.
There are few craftsmen who can cut out, it is a log bath of unusual passion in Hokkaido.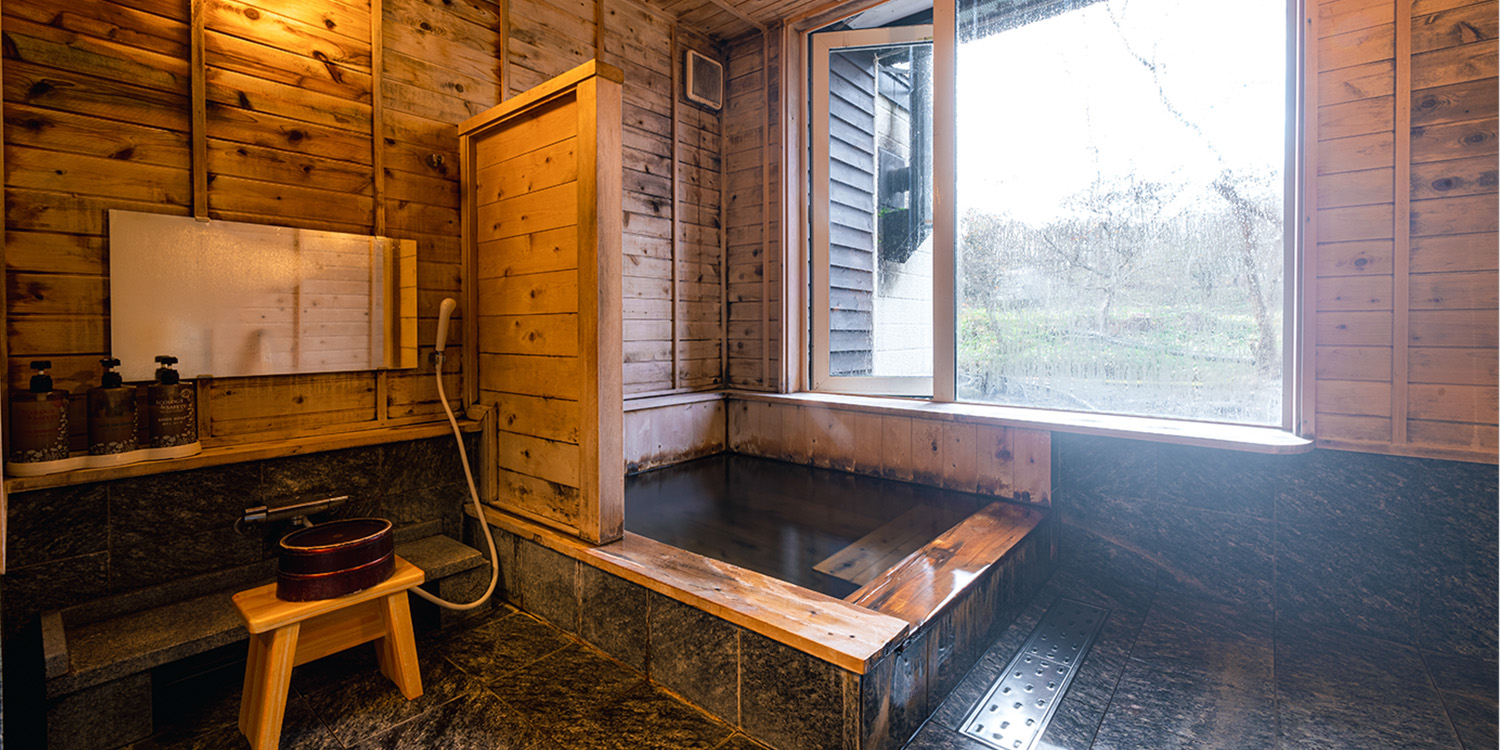 Private Bath
It is a private bathroom in a private room facing the river.Without complicating other customers,
Please relax and enjoy with your family, couples, friends.
※3,300 yen (tax included) for 45 minutes
※As it is a reservation system, please contact the front desk.
※Depending on usage conditions, reservations may not be accepted.Please note.
Hotspring Information
Hot Springs
Yoroushi Onsen(Natural hot spring 100%) Hot Spring Baskdown ※It does not include artificial hot springs
Number of baths
[Outdoor bath] Man: 6 Female: 4 Mixed Bath: 1
[Inner bath] Man: 3 women: 3 mixed bathing: 0
[sauna] Man: 2 women: 2 Mixed Bath: 0/td>
Other bath facilities
Stone Sauna(Ladies Only)·Private bath (3,300 yen including tax for 45 minutes)
Onsen tax
Hotspring tax adult 150 yen separately.
Hot Spring Qualities
sodium·calcium·Chloride sulfate fountain
Cleaning time
from 11:00 to 15:00